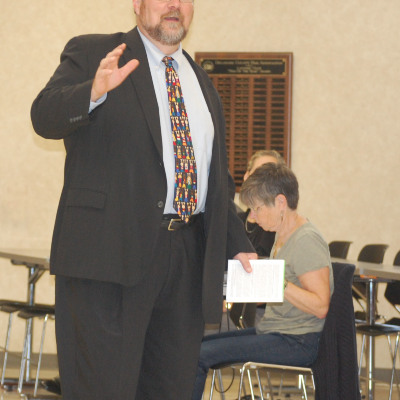 David Trevaskis
Pennsylvania Bar Association
Harrisburg
About Me
David Keller Trevaskis, Esquire, is an attorney and former third grade teacher with a Master's Degree in Education. He is the Pro Bono Coordinator for Legal Services for the Pennsylvania Bar Association (PBA), responsible for assisting local bar associations, legal services programs and other groups who offer pro bono legal services across the Commonwealth to help improve the access to justice for the neediest among us. Trevaskis supports the Wills for Heroes Program of the PBA's Young Lawyer Division which has provided more than 10,000 first responders and veterans with wills and other estate planning documents. He is most proud of his work supporting veterans and active duty personnel with civil legal aid through the PBA's Military and Veterans Affairs Committee.
Trevaskis is a frequent presenter across Pennsylvania on civic education, presenting topics as diverse as same sex marriage and rules for the kindergarten classroom. He is recognized as a national expert in public education about the law. An Olweus certified bullying prevention trainer, Trevaskis views bullying through the prism of his legal training as a violation of basic human rights and sees bullying prevention education as an important element of the civic mission of the schools. A Board Member of Physicians for Social Responsibility, Trevaskis is well aware of the health consequences of bullying behavior. As the designer of and original trainer for Project PEACE (Peaceful Endings through Authorities, Children and Educators), a peer mediation, anti-bullying and youth court program jointly sponsored by the PBA and the Pennsylvania Office of the Attorney General, Trevaskis has been a champion of non-violence.
Trevaskis is the recipient of the 1996 Philadelphia Bar Association's Leon J. Obermayer Education Award, a 2000 President's Award from the Pennsylvania Bar Association for the Project PEACE anti-violence program he developed and still coordinates, the Philadelphia Bar Association's Young Lawyer Division's 2002 F. Sean Peretta Service Award, and a 2004 Chester County Bar Association President's Award. In 2006, Trevaskis was the second recipient of the Compass Award for leading the way in citizenship education, an award first given to United States Supreme Court Justice Sandra Day O'Connor. During that same year, Trevaskis received the President's Citation from the Indiana Bar Association and the LEAP-Kids Lifetime Achievement and Mentor Award. In 2007, Trevaskis received the President's Award from the Delaware County Bar. Trevaskis was one of ten inaugural Gavel Award winners from Community College of Philadelphia in 2009. He earned Pro Bono Supervisor of the Year recognition from the University of Pennsylvania Law School in 2010, 2011 and 2012 for his work with the Black Law Student Association's Project PEACE outreach and he was honored by Community College of Philadelphia in 2011 and 2012 for his work with Wills for Heroes. Trevaskis was honored by the Glenside Rotary as a Paul Harris Fellow in 2011. He was recently selected to receive one of the 2013 Pennsylvania Legal Aid Network Excellence Awards and he was honored over the 2013 King Holiday with a parade of cadets at Valley Forge Military Academy and College in recognition of his anti-bullying work at the school..
Trevaskis is married with two children and two grandson
Contact Details
Email
Conversations I'm Presenting
Comments
Log in to post a comment.