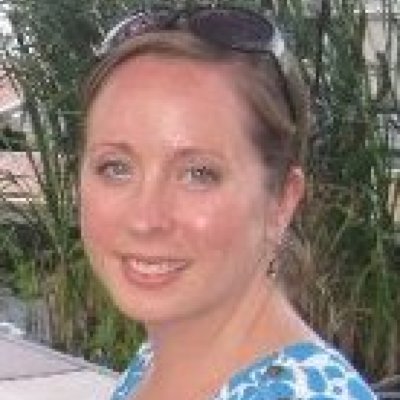 Amanda Cadran
North Carolina State University
Raleigh, NC
About Me
I'm a first year Ph.D. student in Instructional Technology at North Carolina State University. My interests are related to the effects of online learning on both teacher-student and peer-peer communication. I was a communication and English undergrad, so it's exciting to think about working with both of my educational passions in my research.
In addition to eight years of teaching in a traditional K-8 setting, I've developed and taught online courses for the Duke TIP program, which has broadened my teaching style, and really gotten me thinking about the way we learn and communicate through the use of technology.
I've taught technology as a K-8 facilitator, and also taught middle school language arts as well. Both subject areas are very important to me, and I see them as interconnected in many ways.
I grew up at the Jersey shore and received both my undergraduate and graduate degrees from Lehigh University in Bethlehem, PA ('02 and '03). I have have lived in Raleigh for 8 years with my husband, who is a middle school math teacher in Wake County. Our son, Bryce, was born in May 2012, and keeps us very busy! I also enjoy running, and am an avid bluegrass fan.
You can find me on Twitter @AmandaCadran!
Contact Details
Email
Comments
Log in to post a comment.